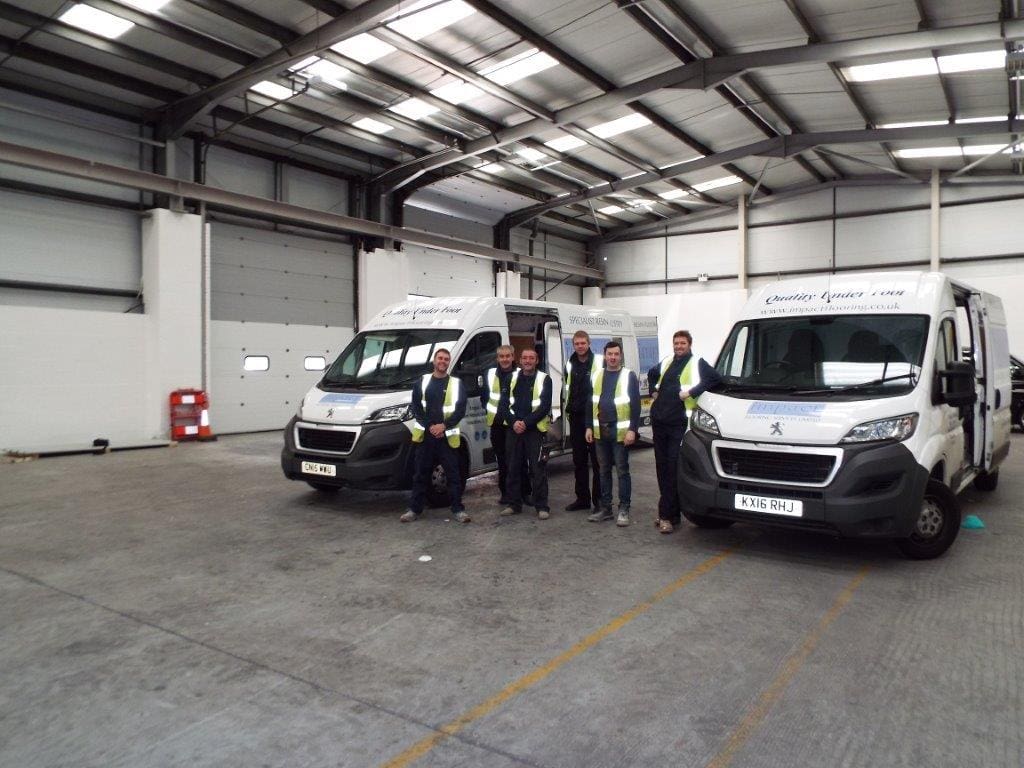 The UK's leading resin flooring specialist
Start Afresh With a New Industrial Flooring Solution
If you've noticed that your workplace isn't looking quite as high quality and professional as it once did, it may be time to give it a much needed boost. This is where a brand new industrial flooring solution comes in. Having a new flooring installed into your industrial environment is a fantastic way to stay fresh. Not only does it mean that you'll have a great industrial flooring solution to use, it also means that the entire workplace will look modern and well taken care of.
How Can a New Industrial Flooring Solution Boost a Business?
It Improves the Appearance of the Workplace – After a while, industrial flooring can start to look worn and dated. This can cause the entire workplace to look worn and dated. By swapping out an old industrial flooring solution for a new one, the workplace will look high quality and professional. Plus, it shows that you are interested in keeping things modern.
It Reduces the Chance of Damage Occurring – New industrial flooring solutions are extremely good at resisting damage, such as cracks and damage from chemical spills. This isn't always the case with older industrial flooring solution. By investing in a new flooring, you will reduce the chances of damage occurring. This can then save you money in the long run, as you won't be paying out for frequent repairs.
It Helps to Keep the Workplace Safe – It's vital that an industrial workplace is designed to be as safe as possible, for both employees and visits. When a new industrial flooring solution is installed, it is done in a way that takes health and safety into account. For example, we level the floor to ensure that it is completely flat. We're also able to add a coating to prevent slipping.
Industrial Flooring Solutions at Impact Flooring
At Impact Flooring, we pride ourselves on being able to offer a wide range of industrial flooring solutions. This means that we are able to offer brand new flooring solutions to a wide range of businesses, in a wide range of industries. It doesn't matter on the type of flooring that you need or the size of the area in question, we're able to take care of everything from beginning to end. To find out more about having a new industrial flooring installed, get in touch. Contact Impact Flooring today on 0247 648 7040 or via the online contact form.