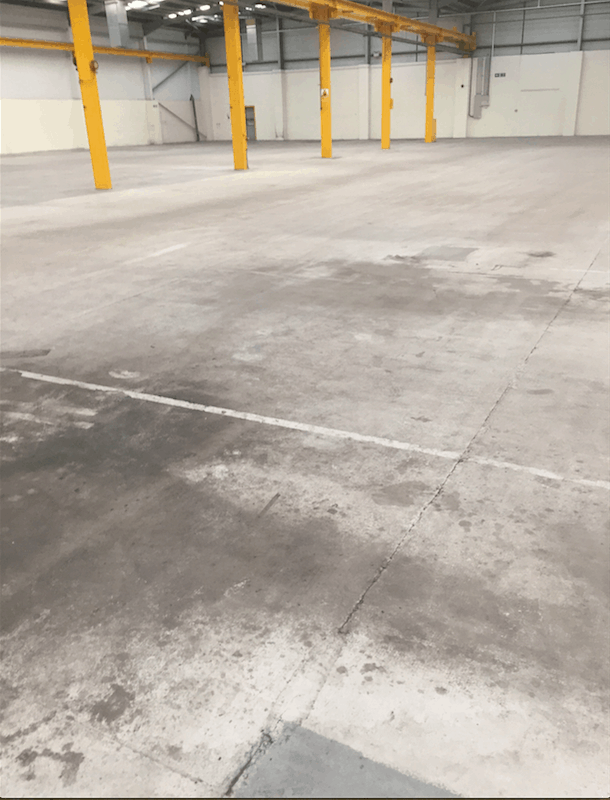 The UK's leading resin flooring specialist
The Importance Of Concrete Repair
There are a lot of different industrial flooring solutions to choose from, which means that every business has the chance to find a floor that ticks every box. More often than not, industrial businesses choose to go with a high quality concrete floor. Concrete flooring is the preferred industrial flooring solution for a range of different businesses, such as factories and warehouses. This is because it is strong and durable. However, that's not to say that concrete flooring doesn't need repairing every so often. If your concrete floor becomes damaged, it's important to call in the experts as soon as possible.

Why is Concrete Repair Important?
There are a number of reasons why concrete repair is important, three of which we have listed below:
The Floor Remains Strong and Durable – As is the case with all industrial flooring solutions, damage can prevent the floor from performing to the best of its ability. A small amount of damage can quickly turn into a lot more damage and this can affect its strength, durability and longevity.

It Prevents Accidents and Injury – Though a lot of concrete floor damage is minor, it can cause accidents. A small crack or dent could cause someone to trip, a machine to malfunction or a vehicle to crash. Concrete repair is an important part of keeping the workplace as safe and secure as possible.

It Looks Professional and Cared For – If you're trying to impress visitors and clients, it's important to have your concrete flooring repaired as soon as possible. After all, damaged areas can appear unprofessional and messy. By booking concrete repair service, you can relax knowing that your workplace looks professional and cared for.

Concrete Repair at Impact Flooring
At Impact Flooring, we offer a range of concrete repair services. Whereas some companies merely install concrete flooring and leave it at that, we go one step further and help you with the upkeep. This includes repairing a range of damages. There's no telling when a concrete floor could become damaged, which is why we work quickly to ensure that all repairs are made as soon as possible. In no time at all, your concrete floor will be as good as new.

To find out more about concrete repair or any of our industrial flooring solutions, get in touch. Contact Impact Flooring on 0247 648 7040 or via the online contact form.