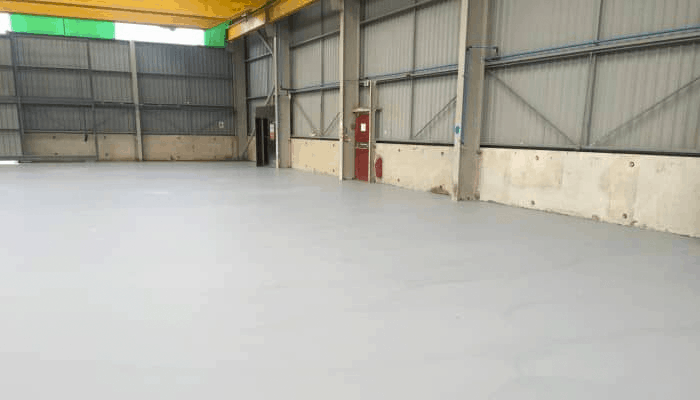 The UK's leading resin flooring specialist
Top 4 Reasons Impact Flooring Remains The 'Go To' For Many
There are a number of customers that come to Impact Flooring time and time again, as we are their 'go to' team for industrial flooring solutions. We have given four key reasons for this below, highlighting just why businesses use us for all of their industrial flooring needs. When you choose Impact Flooring, you are choosing a team that you can rely on.
Here's Why People Choose Impact Flooring Over and Over Again
1.We Offer a Professional Service – At Impact Flooring, you can expect a professional service from beginning to end. It doesn't matter whether you are contacting us to find out more or you are arranging for an installation, we will always work in a professional manner. We take our customers very seriously and we want to provide you with an unmatched service at all times.
2. We Have a Range of Flooring Solutions – Rather than simply offering one or two key industrial flooring solutions, we offer a wide range. This means that we can cater to all of your flooring needs, regardless of what you are looking for. You'll struggle to find such a varied range of flooring solutions anywhere else.
3. We Work With Different Industries and Sectors – A lot of industrial flooring specialists choose to focus their attention on one specific industry, but we don't. We work with a range of sectors, a range of businesses and a range of people.
4. We Offer Help and Advice – When you come to Impact Flooring, you can benefit from our expertise. We are always happy to offer help and advice, to ensure that you are making the best choice when it comes to your industrial flooring solution.
Our Industrial Flooring Solutions
At Impact Flooring, you will find a wide range of industrial flooring solutions. This means that there's something for everyone, regardless of the type of industrial flooring solution that you are looking for. We take pride in offering something for every industry, even those that are a little more unique. You definitely won't be left short of choice, wondering whether or not you will find a floor that ticks every box. To find out more about any of our industrial flooring solutions and to find out why we are the 'go to' company for many, get in touch. Contact Impact Flooring on 0247 648 7022 or via the online contact form. A member of the Impact Flooring team is always happy to help, answering questions and offering professional advice.