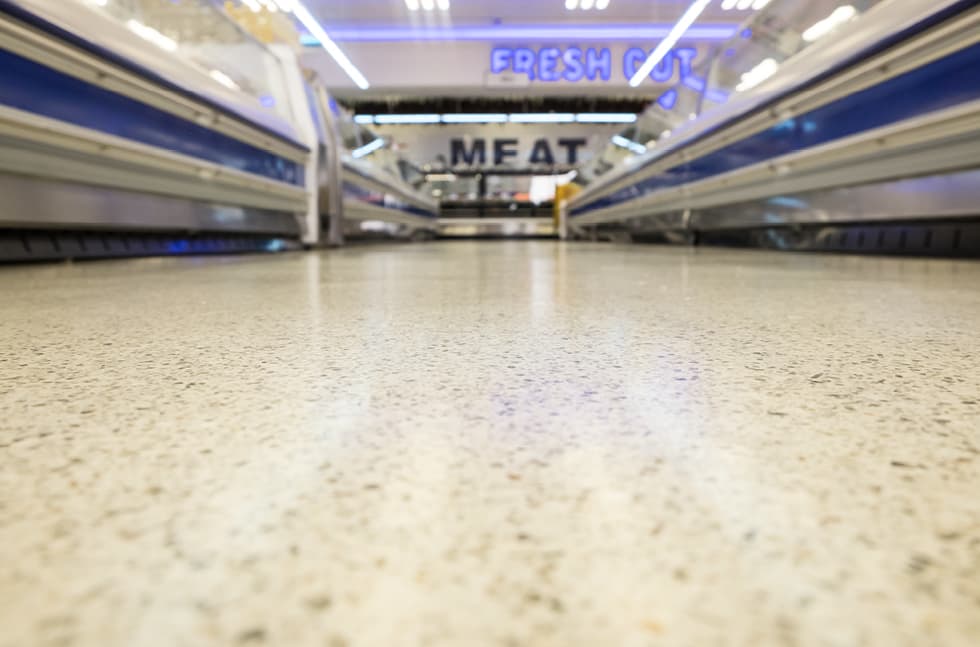 The UK's leading resin flooring specialist
Butchery Flooring
Butchery Flooring
---
Choosing the right flooring for butcheries is essential for creating a hygienic, safe, and efficient workspace for your team. The flooring not only contributes to the overall appearance of your shop but also affects the safety, comfort, and accessibility of your employees and customers. A durable and easy-to-maintain floor is necessary to withstand heavy foot traffic and comply with industry regulations.
At Impact Flooring, we're specialists in resin flooring solutions with extensive experience and impressive results in the food production industry. We have a deep understanding of the unique demands of butchery flooring and provide tailored solutions to ensure that our clients get the best possible results. Our team of experts has a proven track record of delivering high-quality flooring solutions that are functional, safe and durable.
We'll help guide you through selecting the best flooring solutions for your butchery, considering factors such as hygiene, safety, durability, and cost-effectiveness. We're committed to providing a long-term, cost-effective solution that meets the needs of your business and exceeds expectations.
Benefits of our Butchery Flooring
---
When choosing the right flooring for your business, resin flooring is an excellent choice that provides a range of benefits. Here are some of the key advantages of resin flooring for butcheries: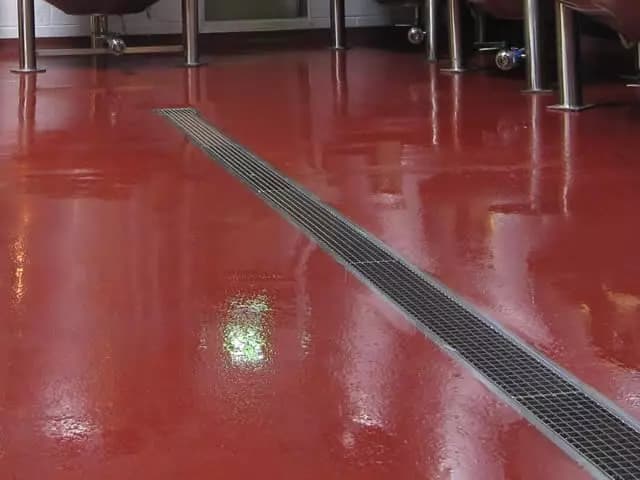 Safety and Hygiene
The safety and hygiene of your butchery are of paramount importance. Resin flooring provides a seamless, non-slip surface that is easy to clean and maintain, making it an ideal choice for food preparation areas. Additionally, resin flooring can be treated with antibacterial agents to enhance its hygiene properties further.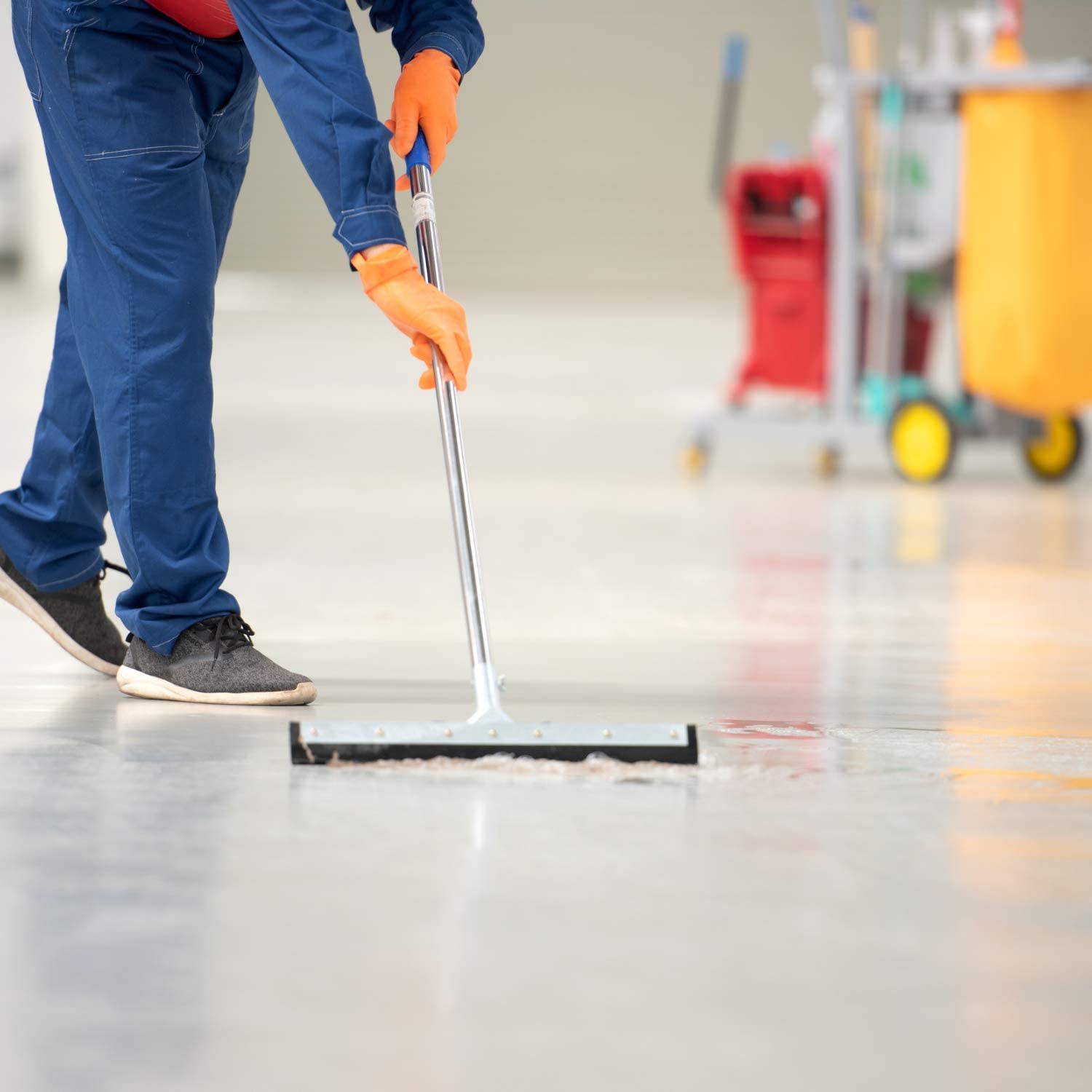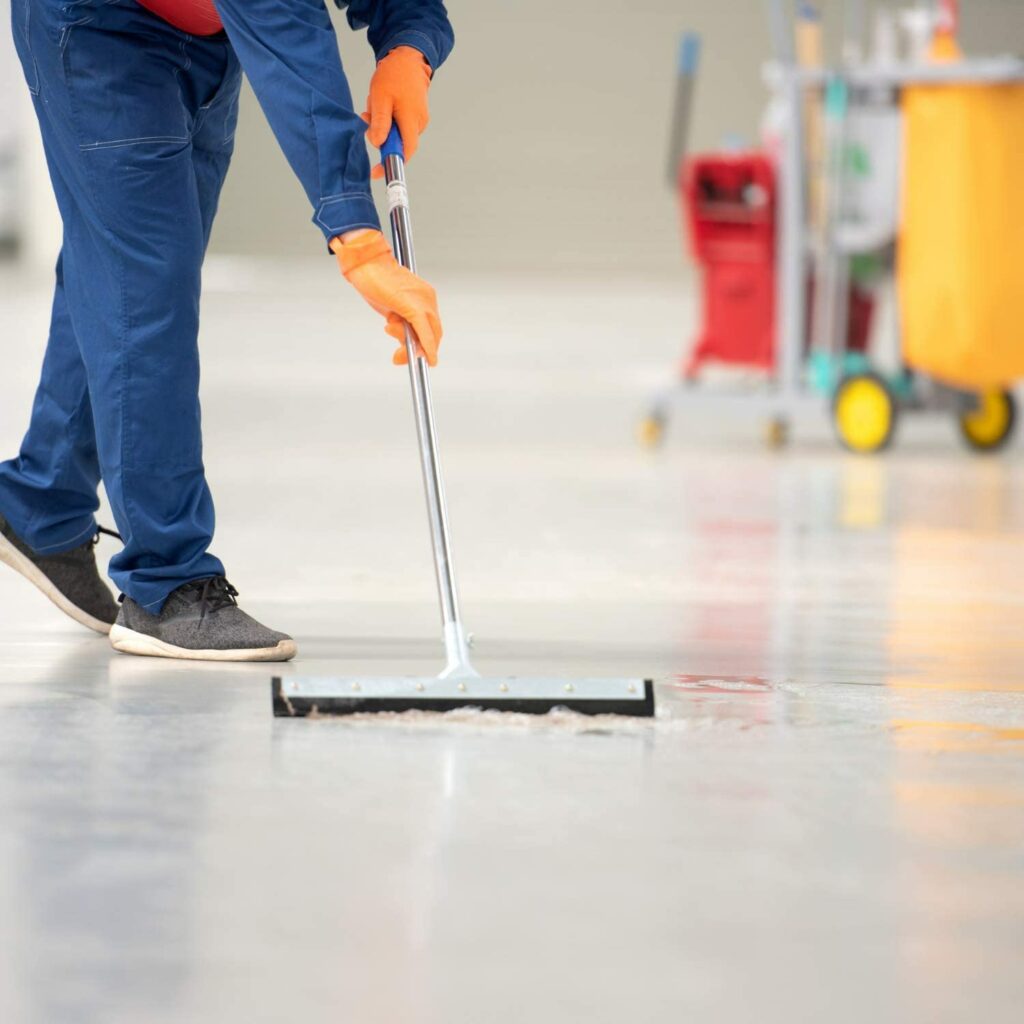 Cleaning and Maintenance
Cleaning and maintaining your butchery can be a time-consuming and expensive task. Resin flooring is effortless to clean and maintain, reducing downtime and ensuring that your business remains operational. The seamless surface of resin flooring also prevents bacteria and dirt buildup in hard-to-reach areas, making it a more hygienic option for food preparation areas.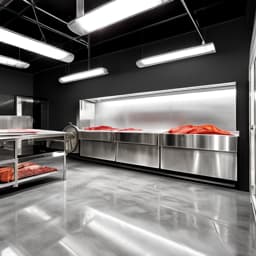 Durability
Butcheries are busy and demanding environments, and the flooring used in them must be able to withstand heavy foot traffic and equipment. Resin flooring is highly durable and can withstand the demands of the industry, making it an excellent choice for a butchery. It can also resist chemical spills and stains, ensuring that your flooring remains in optimal condition for many years to come.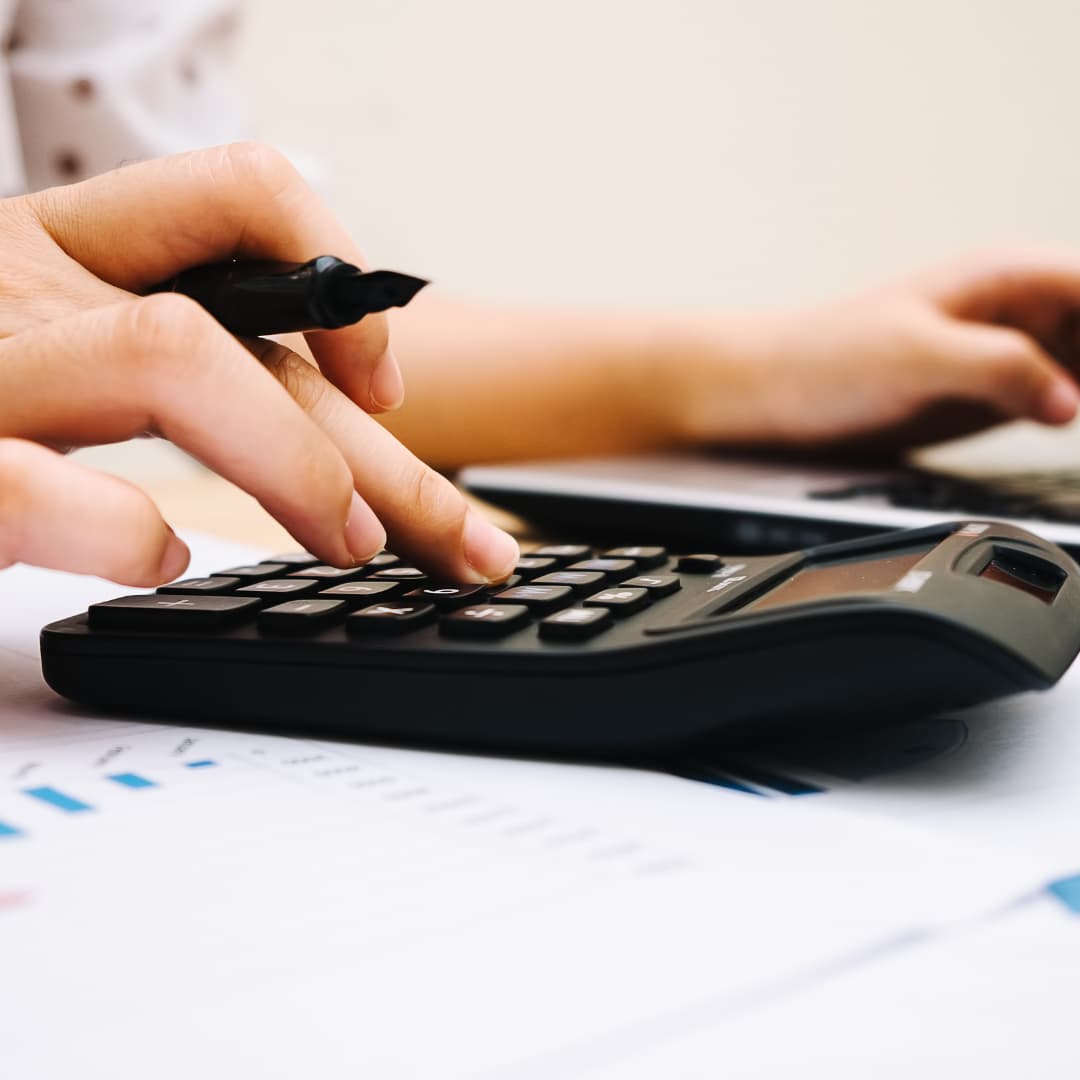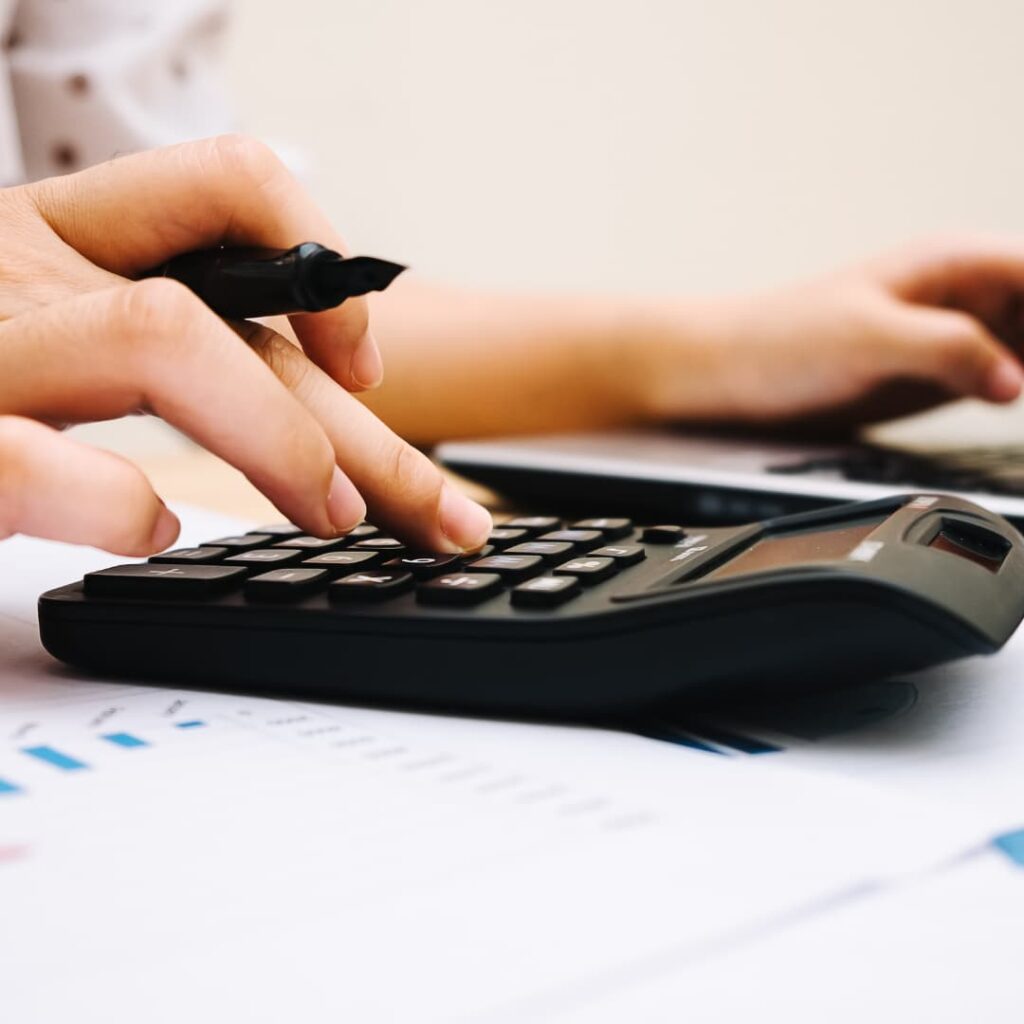 Cost-effectiveness
Resin flooring requires minimal maintenance and can last for many years, reducing the need for costly repairs or replacements and making it a cost-effective flooring solution that can help to save your business money in the long run.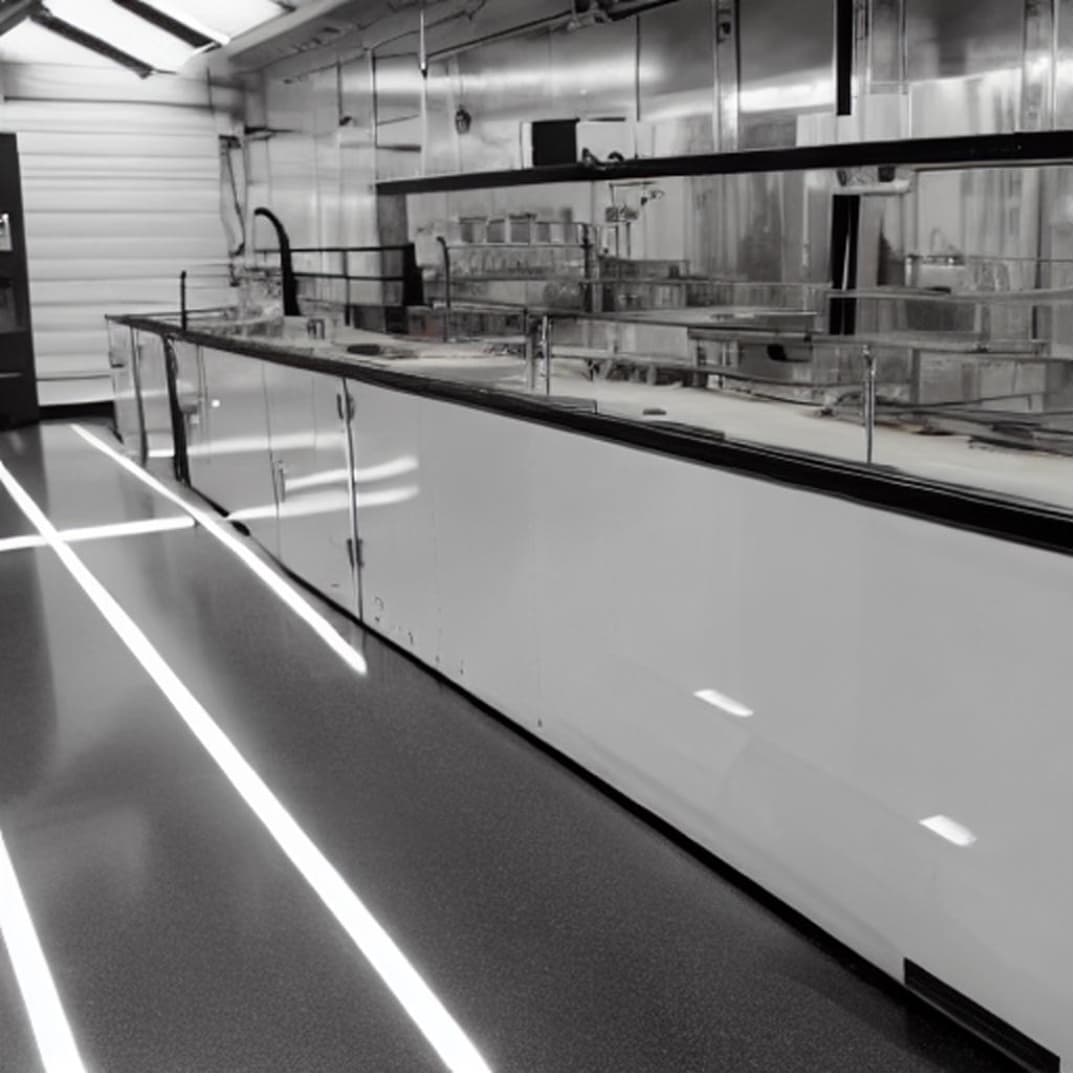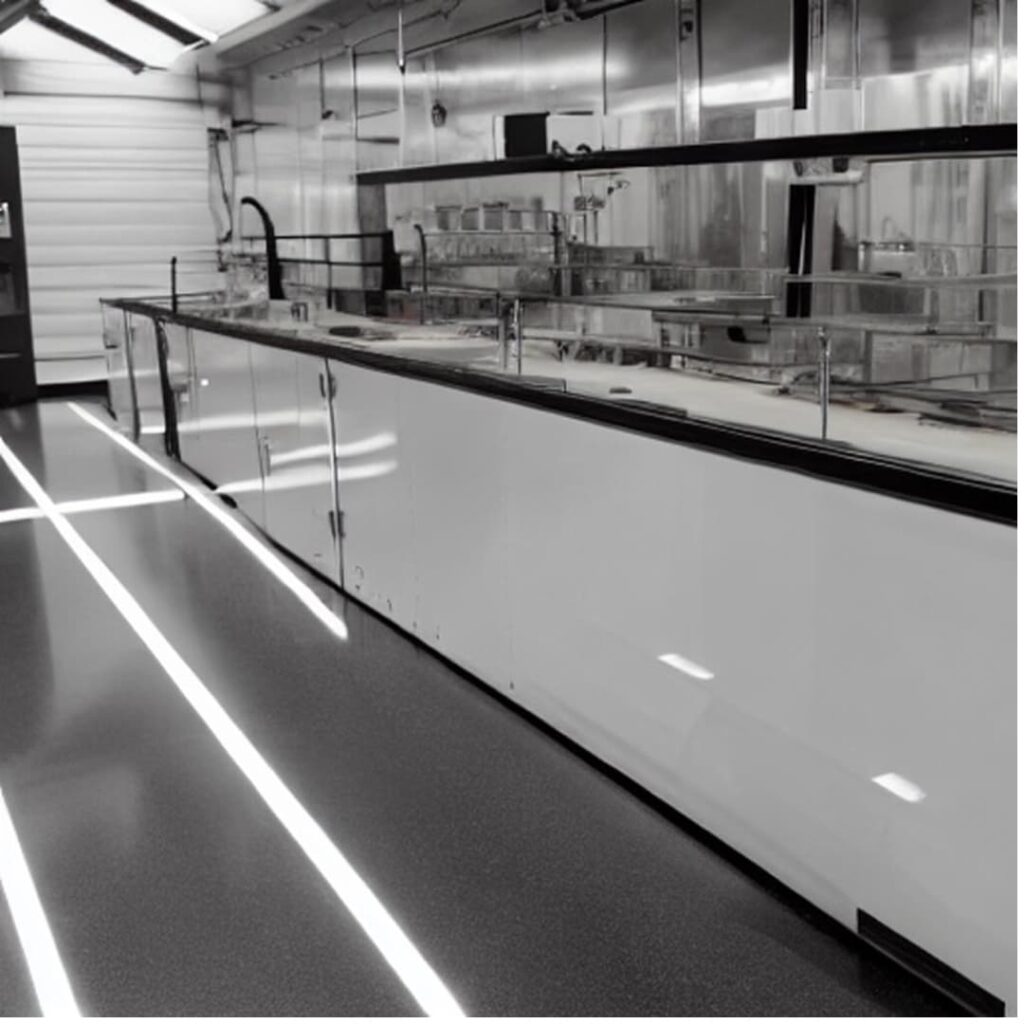 Aesthetics
Resin flooring is available in a range of colours and designs so you can create the perfect look for your butchery. Additionally, our knowledgeable team can help you design a bespoke flooring solution that meets your specific needs and complements your brand aesthetic.
Suitable Butchery Flooring Solutions
---
At Impact Flooring, we understand the demands of the butchery industry and provide tailored solutions to suit any business. We have a range of flooring options available that are suitable for butcheries, including:
Polyurethane (PU) Floors
Epoxy Resin Floors
Methyl Methacrylate (MMA) Floors
Our professional team will help guide you through the process of choosing the most suitable flooring option for your specific design preferences and budget.
Butchery Flooring Specialists
---
At Impact Flooring, we have established ourselves as one of the leading specialists in the butchery flooring industry. Our years of experience and expertise in resin flooring make us the ideal choice for businesses looking for a high-quality flooring solution.
We take pride in the quality of our work and the level of attention to detail we provide in every project. Our commitment to delivering exceptional craftsmanship and customer service has earned us a reputation as a trusted partner for businesses looking for the perfect flooring solution.
Contact us today to discuss your butchery flooring needs, and let us help you create the perfect flooring solution for your business.
REQUEST A CALLBACK
Contact Us
"*" indicates required fields
For bespoke industry flooring solutions talk to Impact Flooring today.
We offer free no obligation advice and can provide a price range on the first call.



Impact House, Short Street, Nuneaton, Warwickshire, CV10 8JF