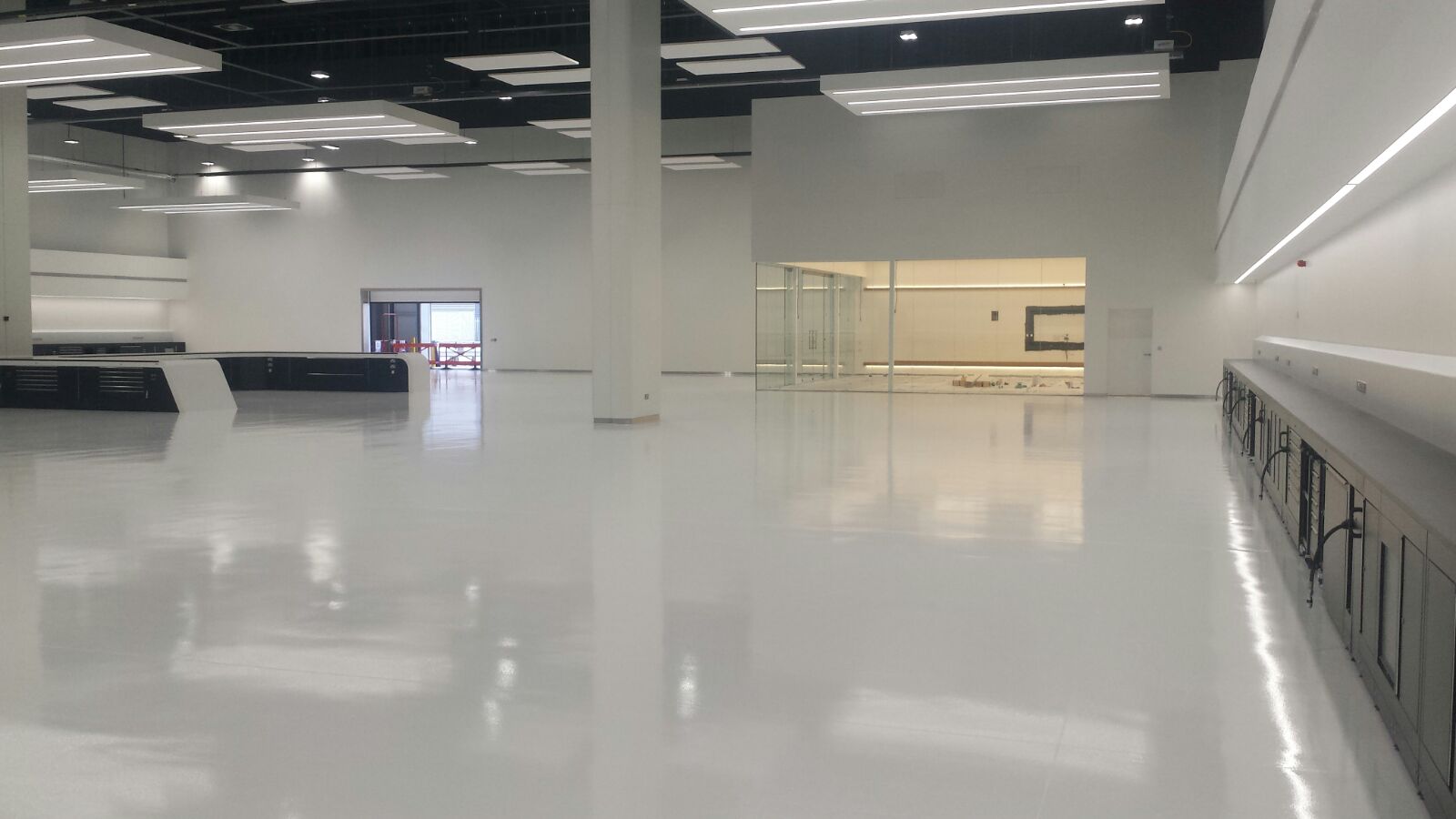 The UK's leading resin flooring specialist
Choosing the Right Resin Flooring Solution
Choosing the right resin flooring solution can be difficult. With so many options available with different advantages, styles and costs, we've put together a short guide to help you decide.
Resin Flooring Solutions
We're a specialist resin flooring company providing solutions for commercial environments such as industrial settings, factories and warehouses, offices, hospitals, or schools. Resin flooring has become renowned as one of the most flexible, hardwearing and cost-effective options available for businesses. Different resin flooring variations offer unique styles and themes to suit almost any preference, alongside practical advantages.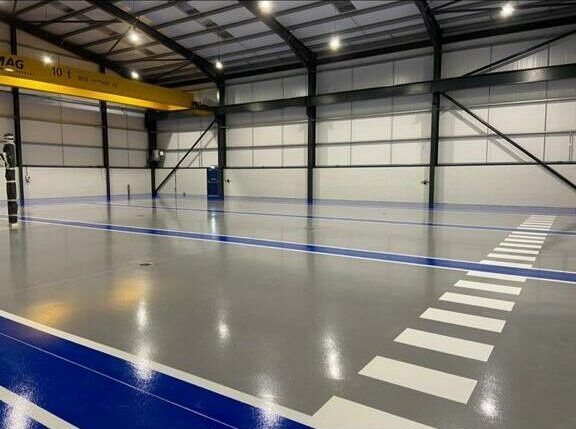 Polyurethane Resin Flooring (PU)
Polyurethane resin floors are available in a wide variety of colours, and by being UV resistant, the colours will remain vivid throughout the lifetime of the floor. Other industrial floorings can experience a "yellowing" effect after being exposed to sunlight – this doesn't apply to polyurethane resin.
Polyurethane resin is solid and durable. This type of resin flooring is exceptionally long-lasting and can withstand high footfall for decades. In addition, the application of polyurethane resin is very versatile, meaning it can be applied in both large and small spaces.
Epoxy Resin Flooring
Epoxy resin solutions are considered one of the most economical flooring options with several applications to select. Epoxy resin can be applied as a coating, topping or screed, each with different benefits.
This type of flooring is resistant to chemicals and very easy to care for and maintain. Similar to other resin flooring options, epoxy resin is very durable and will last a long time. Even under the strain of heavy machinery, an epoxy resin floor will be an excellent investment. Anti-slip and skid-resistant properties can be incorporated into the application, along with raised bumps, coving and decorative, multi-coloured finishes.
Methyl Methacrylate (MMA)
These fast-curing resin floors are the quickest to install. The accelerated speed of curing and installation makes them perfect for refurbishment projects where efficiency is critical. This resin type will provide several design options, including a silky sleek look, textured appearance, and incorporate decorative flake, anti-skid, or quartz finishes.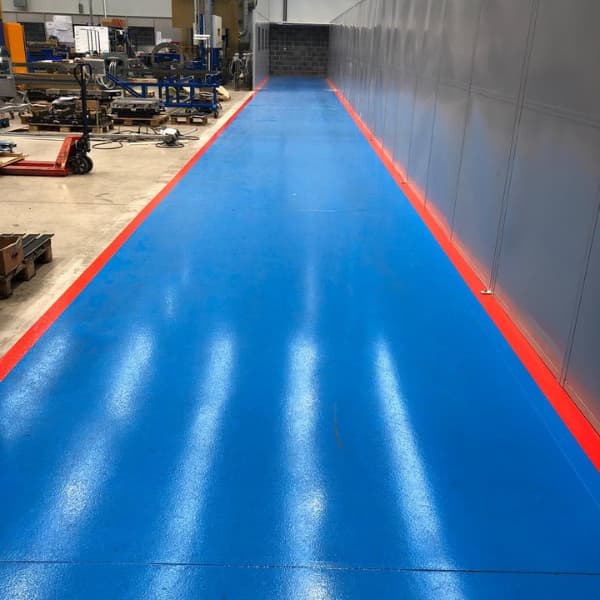 We're happy to answer any questions to help you choose the right resin flooring solution. Our team have worked with resin flooring for decades across many different industries and environments. Whether you need a completely new floor or repair, we're ready to assist! Give us a call at 02476 993 543 or contact us here.