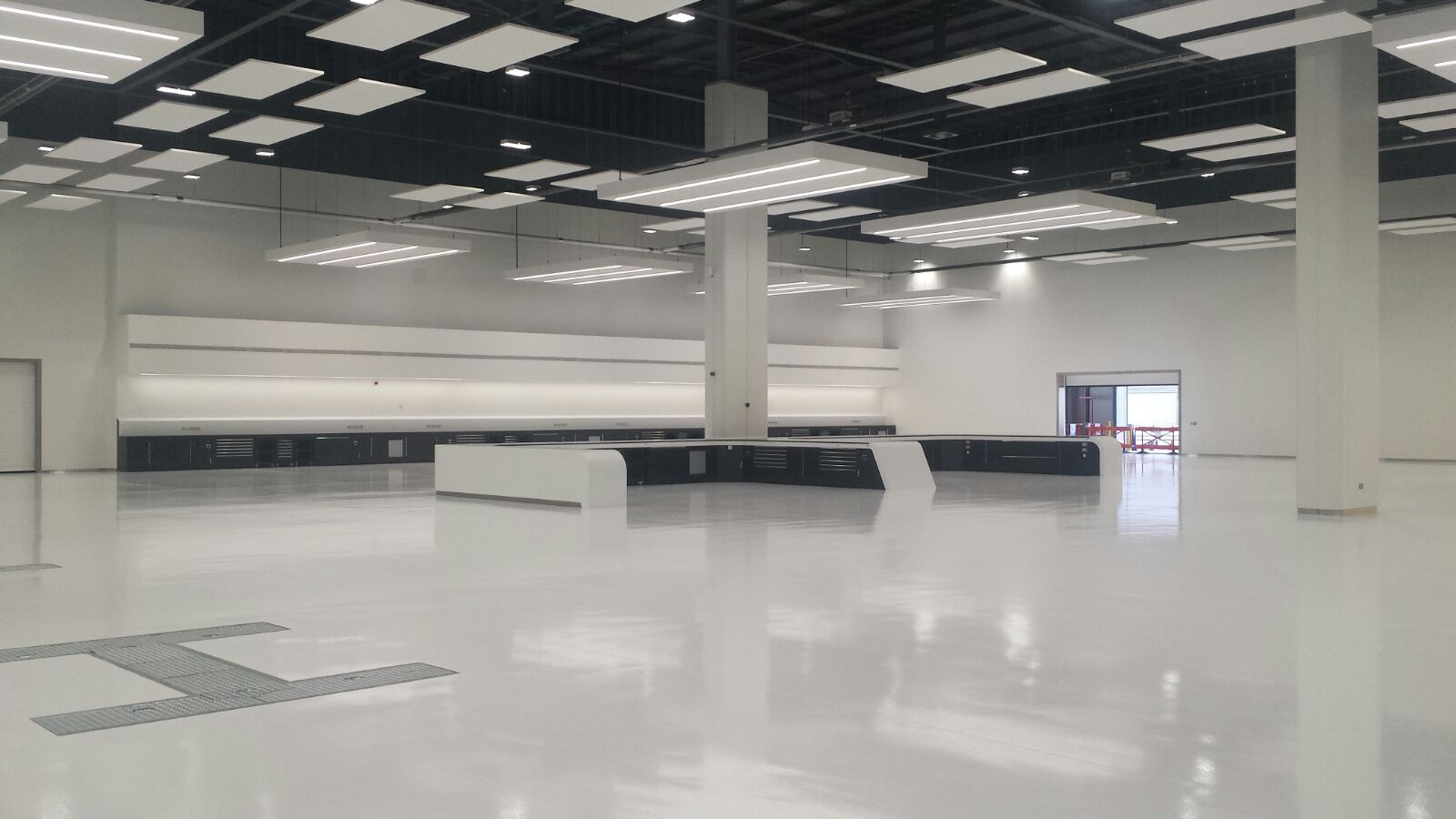 The UK's leading resin flooring specialist
Who Can Benefit From Epoxy Flooring?
A lot of businesses can benefit from epoxy flooring. Epoxy resin provides a wide range of advantages and therefore, can be a great investment for spaces with significant levels of traffic.
On top of this, an epoxy coat adds style and character to your floor, making it aesthetically pleasing as well as practical. This makes epoxy flooring a great investment for spaces with significant levels of traffic.
Epoxy flooring can save a lot of businesses heavy investment in the long run as it can prevent businesses having to fork out flooring repairs.
What Industries can use an epoxy floor?
Warehouses
Your warehouse floor is where a lot of your business is run from, and is most likely where you keep your stock. Industrial flooring is ideal for warehouses due to its endurance for heavy weights and high movement.
The Automotive Industry
This flooring allows you to easily clean oils spills that may occur from leaking cars, avoiding permanent stains. This kind of flooring offers protection against heavy objects (such as cars) and are also easier to maintain. We've previously carried out work for Jaguar Landrover, BMW and Mercedes Benz from floor coatings through to heavy duty polyurethane screeds.
Epoxy Flooring for Aerodromes
As epoxy is perfect for workplaces with heavy machinery, this makes aerodromes a perfect fit. This type of flooring provides a smooth and shiny finish, withstanding traffic from heavy machinery such as planes and cars. This makes this flooring solution a good choice for car parks too.
Flooring for Manufacturing
Within the manufacturing industry, you require a hard wearing and highly chemical resistant flooring which is able to withstand heavy traffic and sometimes even acids. We provide heavy-duty resins with a completely bespoke solution for your business.
As you can see, this type of flooring is ideal for a range of industries, due to their durable, versatile and attractive solutions. If you need more information or are unsure how epoxy flooring can benefit your business, get in touch with us today, and we'd be happy to help.