The UK's leading resin flooring specialist
The Importance of Resin Floor Demarcation
Why Use Flooring Demarcation?
Maintaining a safe environment, especially within the workplace, is crucially important.
Floor marking is used for a variety of reasons. The reason we come across most frequently is to make people aware of boundaries within the work environment.
Flooring demarcation should clearly mark walkways, product storage areas, parking bays, and traffic routes and keep clear zones.
Pedestrian walkways are most often used to guide people to ensure pedestrians and vehicles are kept apart. This is to help reduce the risk of accidents and injuries.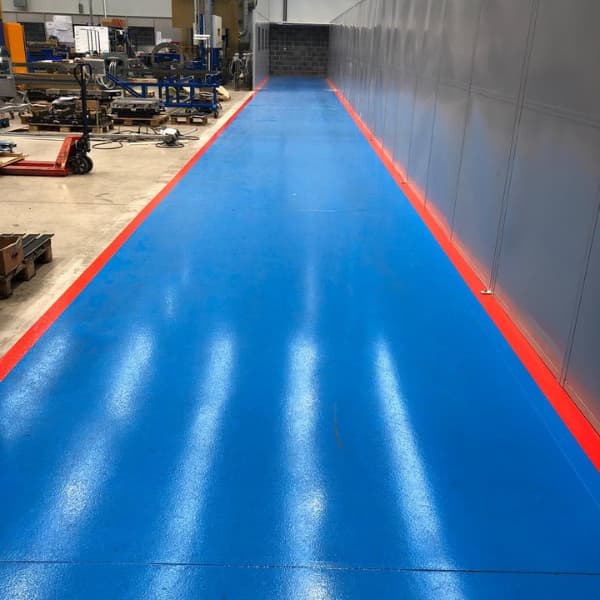 Flooring Demarcation and Health & Safety
According to the HSE, they identify the following key messages:
By law, pedestrians or vehicles must be able to use a traffic route without causing danger to the health or safety of people working near it.
Roadways and footpaths should be separate whenever possible.
You need to consider protection for people who work near vehicle routes.
By law, traffic routes must also keep vehicle routes far enough away from doors or gates that pedestrians use or from pedestrian routes that lead onto them, so the safety of pedestrians is not threatened.
The addition of a well-designed marking scheme can help you to organise your workplace efficiently. Using contrasting colours is also an important consideration in order to make it clear to all users and further increase efficiency.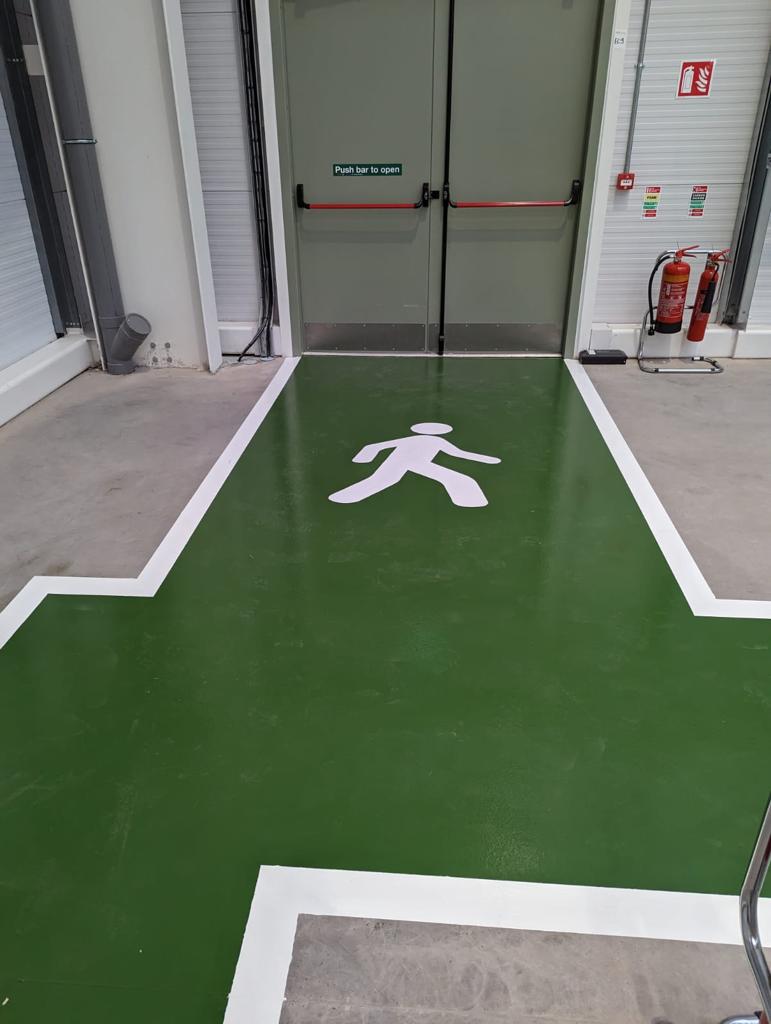 Common areas that use floor demarcation
Impact Flooring has carried out copious industrial projects where we have utilised line and area demarcation using different colours and coatings.
The main areas we see floor demarcation being used are:
Pedestrian walkways
Footbridges
Limited access areas
Barriers
Crossing points
Segregation
Visitor areas
Health and safety marking are becoming more and more important, making it imperative to consider floor demarcation within a lot of industries.
What questions should you ask to ensure a safe workplace?
When you're carrying out a risk assessment, you should be able to answer the following questions:
Are your pedestrians kept away from vehicles?
Do you mark out and sign pedestrian areas?
Do you mark out and sign crossing points?
Do drivers of machinery know about routes and the layout?
Does the staff know about routes and the layout?
Do you have initial training for new staff/visitors on where they are allowed on-site?
Apart from collisions, is there anything else that presents a health and safety risk? E.g. skids and slips from oils, noise, etc.
At Impact Flooring, we have heaps of experience, so get in touch with us about your next project. we'd love to see how we could help.