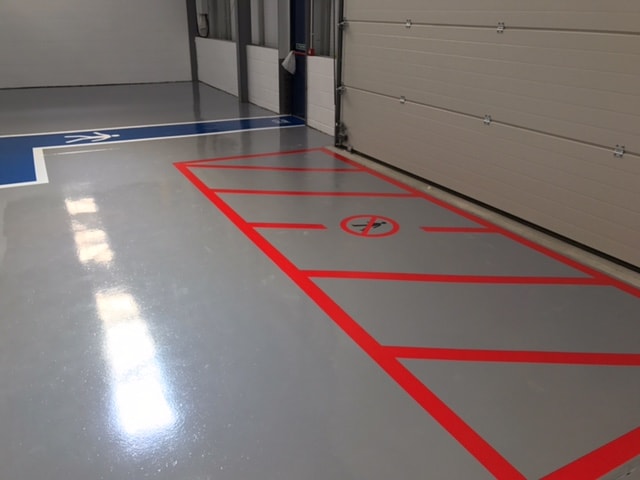 The UK's leading resin flooring specialist
Top Tips for Choosing Your Ideal Industrial Flooring Solution
If you are looking for a brand new industrial floor, you have come to the right place. Here at Impact Flooring, we have a number of options for you to choose from. However, this can mean that picking the best one is a little bit difficult. You may feel overwhelmed and spoilt for choice. To help you out, we have listed some of our top tips for choosing your idial industrial flooring solution. Within in no time at all, you will have a new floor that you are completely happy with.
How to Choose Your Ideal Industrial Flooring Solution
Consider All of Your Options – There are a tonne of fantastic industrial flooring solutions to choose from, which is why it's important for you to consider all of them. You don't want to choose the first solution that you come across, as there may be a better one out there. Take the time to think about the type of floor that you really need, before finding the solution that ticks every box.
Think About Whether You'll Need Something Bespoke – Though there are a lot of different solutions on offer, you may need something a little more bespoke. This is something that the Impact Flooring team can help you with. We will consider what it is that you need, before designing a floor that ticks every box.
Use a Reputable and Professional Company – When you are choosing an industrial flooring solution you should seek out a reputable and professional company. By doing so, you can relax knowing that your business is in good hands. You won't have to worry about delays, poor workmanship and a low quality finish.
Impact Flooring
At Impact Flooring, you will find a wide range of top industrial flooring solutions. Rather than having to choose between one or two key solutions, you will find that we have something for every type of business. There is something for every business, every industry and every sector. After all, the same industrial flooring solution will not work perfectly for everyone. This is why it's important to choose the option that really is ideal for you. To find out more about any of our industrial flooring solutions or for help with our professional services, get in touch today. Contact the Impact Flooring team via the online contact form.