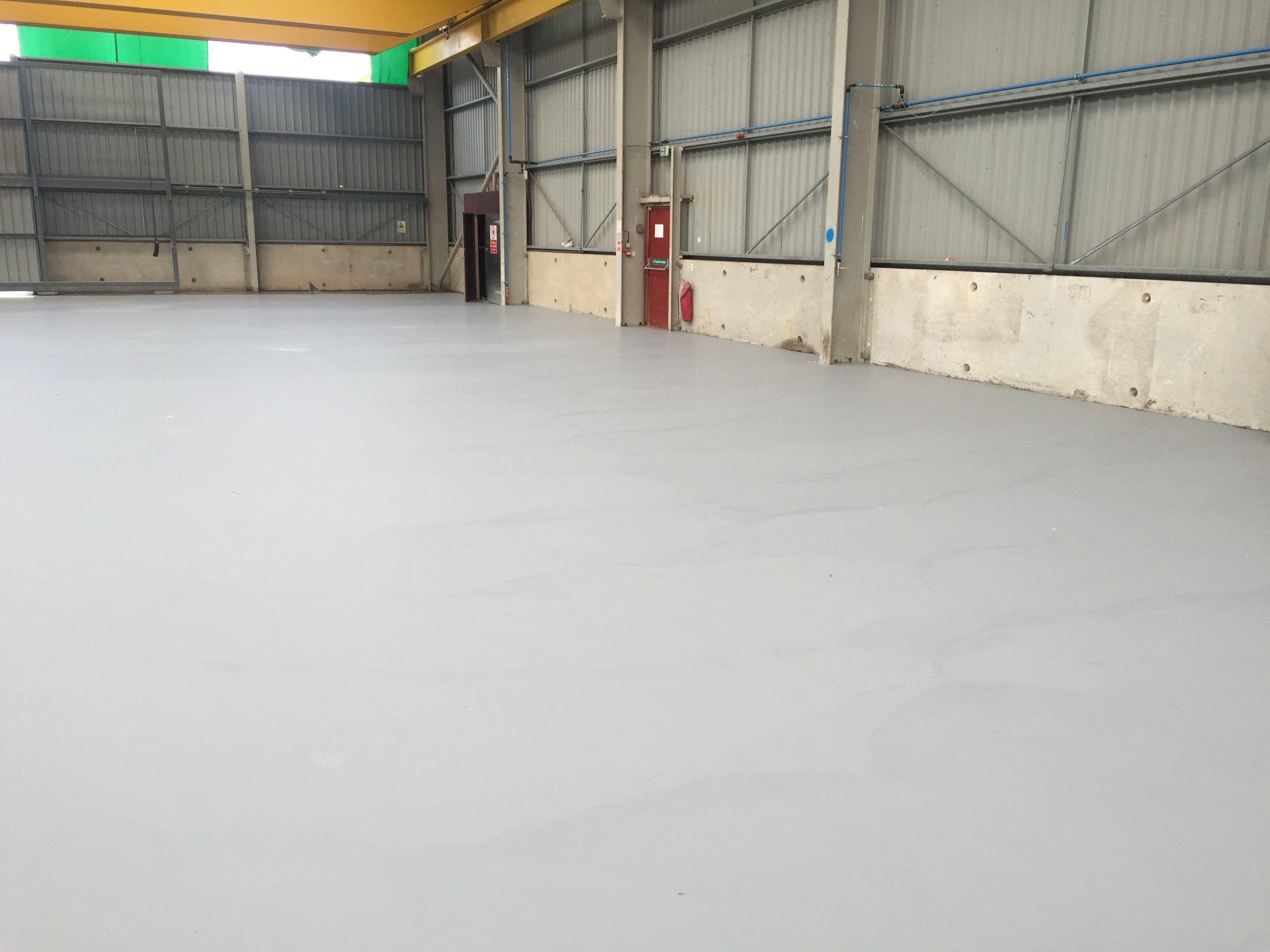 The UK's leading resin flooring specialist
How To Clean Your Warehouse Flooring
As with any new addition to a warehouse setting, if you have new flooring installed you're going to want to ensure you are able to look after it properly. You may initially assume that a new floor doesn't require much upkeep at all and though that is true in some respects, it's still important to know how to clean it properly.
Cleaning your warehouse flooring correctly not only keeps it looking its best, but it also prevents any unnecessary damage that could be otherwise avoided. Plus, if you have customers or clients visiting your warehouse regularly, keeping the floor clean can help to create the appearance of a professional environment.
A regular cleaning routine can help resin flooring and epoxy flooring to last longer – something that is extremely important in a warehouse setting where general wear and tear is hard to avoid – and it can also help to prevent slippery surfaces, contamination and dirt. It's also great for industries that handle food as bacteria and dirt can be removed.
Industrial Flooring Doesn't Take Care of Itself
The warehouse flooring we install here at Impact Flooring is of the highest quality and it is guaranteed to last a lot longer than cheaper alternatives. Epoxy flooring, resin flooring and polyurethane flooring are popular options and all require a certain level of maintenance.
There are certain things to look out for on your warehouse flooring. Grease spills, tyre marks, leaks, bacteria and chemicals can all find their way onto the floor in any type of warehouse or industrial environment and ignoring them can lead to stains and permanent damage. Therefore, it is important to keep on top of keeping the warehouse flooring clean as often as possible.
How To Clean Your Flooring
There are a lot of different tips and tricks to help keep your flooring clean and it is always recommended that an initial clean is carried out after the flooring has been installed; this will give you a great starting point. Then, going forwards, a regular routine should include:
Daily sweeping of all warehouse flooring.
Always using the recommended cleaning products and equipment.
Cleaning up any spillages or leaks as soon as possible. Leaving them could result in accidents or lasting damage.
Regularly scheduled deep cleans of the entire floored area.
Warehouse Flooring at Impact Flooring
At Impact Flooring we specialise in installing industrial flooring and have done so for a number of large companies. Our dedicated team of professionals are skilled in installing floors quickly and efficiently so as to avoid as much disruption as possible.
To find out more about warehouse flooring and our range of flooring solutions, get in touch. Contact us today on 02476 350 000 or via our online contact form.