The UK's leading resin flooring specialist
The Importance of a Good Quality Warehouse Floor
There are a variety of reasons why your warehouse floor should always be in good condition. In this article, we highlight the importance of a good quality warehouse floor and why it's vital to the ongoing success of your business.
Safety
A quality floor that is correctly prepared will help to ensure that the operations in your warehouse run smoothly. Chipped, cracked, or uneven floors can prove to be a hazard for your employees and an obstacle for vehicles. This can lead to accidents and inefficiency.
A floor that is correctly prepared and of high quality will be plenty durable – durable enough to put up with daily wear and tear. The floor offer resistance to chemical spillage and to heat. A quality floor will likewise be resistant to cracking and chipping.
Implementing an anti-slip coating will help to guarantee the safety of your workforce, particularly so in areas where liquid spillage is a regular occurrence.
Designated areas
With the addition of distinctive markings, your warehouse will be a safer work environment. By clearly delineating vehicle routes, pathways and crossings for pedestrians, areas for storage, hazards, etc., it makes it apparent to employees when extra vigilance is a necessity.
If floor markings have become worn through constant use, hazards become unclear. One form of prevention is to implement contrasting colours within floor coatings which can be used for demarcation of different areas. Such floor coatings do not succumb to the same wear and tear end-result that floor markings do.
Hygiene
With respect to hygiene, particularly within warehouses that store foodstuff, a quality floor will have no chips or cracks. Epoxy floor coatings provide a smooth finish – a finish that helps to ensure there's no accumulation of bacteria and other forms of dirt.
Such floor surfaces are easily cleaned and simple to maintain, thereby providing your warehouse with a hygienic surface – a surface that when correctly cared for will last for years.
Cost-effective
If you invest in a good quality warehouse floor – a floor that is always kept in good condition and one that has been laid properly, over the long term this will be a good investment, an investment that will save you money.
A surface that is hard-wearing and suitable for use by heavy machinery is far less likely to succumb to damage. As such, it will likely require few or no repairs.
If your warehouse floor is heat and chemical resistant, any spillages will cause no damage to the surface. The floor will be easily cleaned and simple to maintain.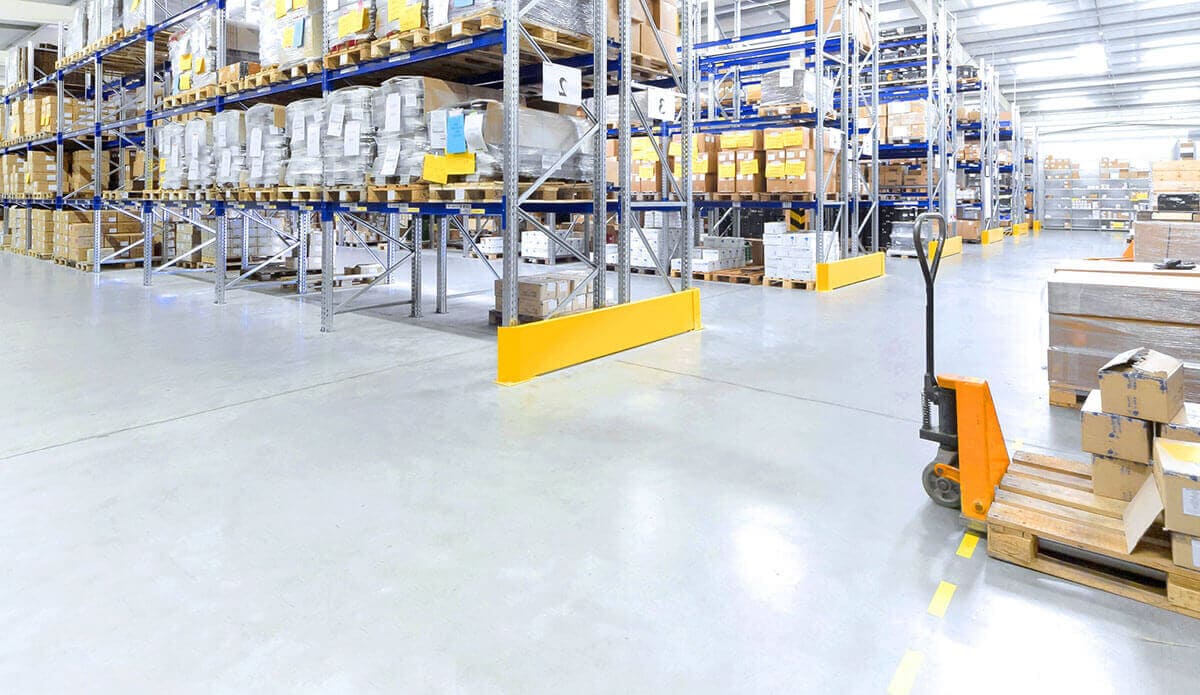 Quality Flooring Services at a Price to Match
At Impact Flooring Services Ltd we offer our customers a full complement of bespoke flooring solutions. And we do it based on extensive experience and in-depth industry knowledge. Anything from flooring preparation and repairs through to the appropriate choice of drainage installation, Impact Flooring offers you a thoroughly comprehensive selection of flooring services. If you would like to find out more about warehouse flooring solutions or any of our other services, then please get in touch!