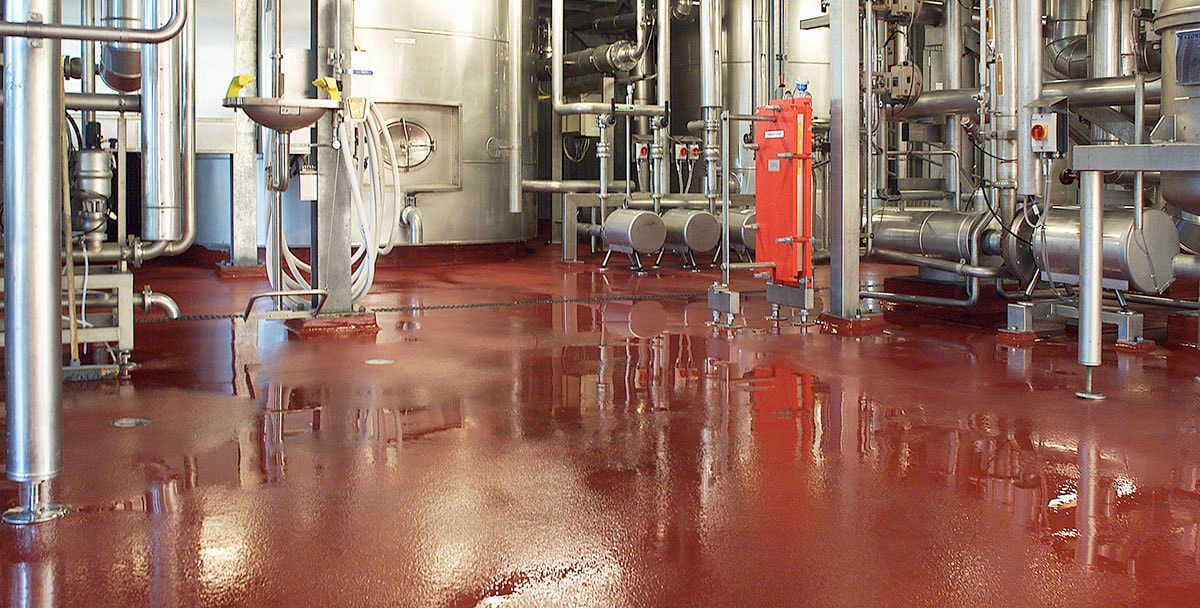 The UK's leading resin flooring specialist
Industrial Flooring For The Food Processing Industry
Over the years, the team at Impact Flooring have worked in a wide range of different industries. Many of our projects are based in factories, warehouses and other industrial spaces but on occasion we're approached by a company in the food processing industry who are in need of a new floor. When it comes to installing flooring for the food processing industry we guarantee the same great service and professional installation, whilst going the extra mile to ensure all unique requirements are met.
Installing Flooring In Food Production Environments
Whereas some factories and warehouses are able to stop working for the duration of the installation relatively easy, this isn't the case in the food processing industry. Food production rarely stops and it just isn't plausible for the Impact Flooring team to get to work during the day as this could mean a big loss for the food production company, as well as making the entire project a little more difficult for the Impact Flooring team.
In cases where food production can't stop and work needs to continue throughout the day, we offer to install the flooring solution at a time that works best. This means working out of hours, at night, over the weekend and on Bank Holidays. Though this is out of our general working hours, we always put our client's needs first. If you need new flooring installed but can't close business during working hours, we can work around that.
Food production facilities often have additional requirements compared to other industries such as requiring a flooring that is resistant to bacteria, is easy to clean on a daily basis and withstands spillages. At Impact Flooring we have a wide range of flooring options available and all needs can be met. If you need a flooring that isn't going to ruin easily when food is dropped or a floor that won't damage with harsh cleaning, we can offer recommendations.
Industrial Flooring Solutions
If you find yourself in need of a flooring installation or repair urgently, we're on hand to help. We understand that the food production industry needs to have high quality, fully functioning flooring at all times. Therefore, we're always available to provide services at a moment's notice. Find out more about industrial flooring solutions and the best options for the food processing industry by getting in touch with Impact Flooring. Contact us today on 0247 648 7028 or via the online contact form.