The UK's leading resin flooring specialist
Polyurethane Flooring
Depending on the industry and requirements, there are many different types of resin flooring;- epoxy resin coatings and screeds, polyurethane coatings and screeds, polyaspartic coatings and cement-based polymers.
Polyurethane flooring systems, although useful to many industries, are particularly suited to the stringent requirements of the food industry. It has become accepted over the past 15 to 20 years that food production facilities, as a standard, install polyurethane screed flooring to meet standards demanded by bodies such as the British Retail Consortium.
Food Production Industry
From day one of our business, Impact Flooring has specialised in flooring specifically aimed at the food production industry. Out-of-hours working, bank holidays, nights and shutdowns are all normal for Impact to complete flooring installations in this sector.
In the food production sector, the installation of polyurethane screeds and covings has many benefits. Steam cleaning up to 130 degrees Celsius is fine; most chemicals used in this sector are resisted; anti-bacterial properties can be incorporated into the screed systems, wear properties are two to three times better than concrete, and aesthetically clean and bright production facilities impress your clients and provide a great working environment for your staff.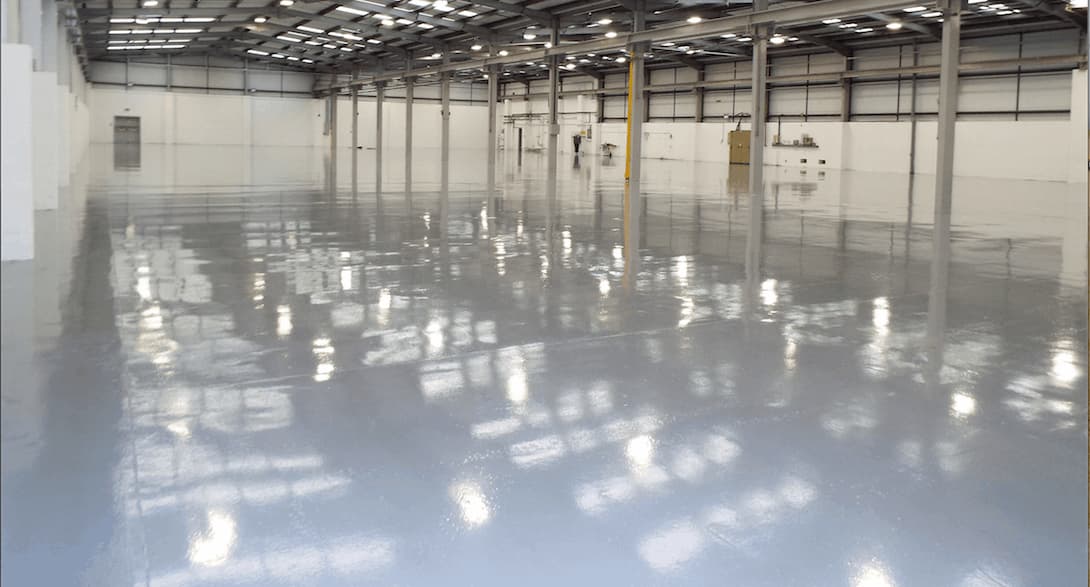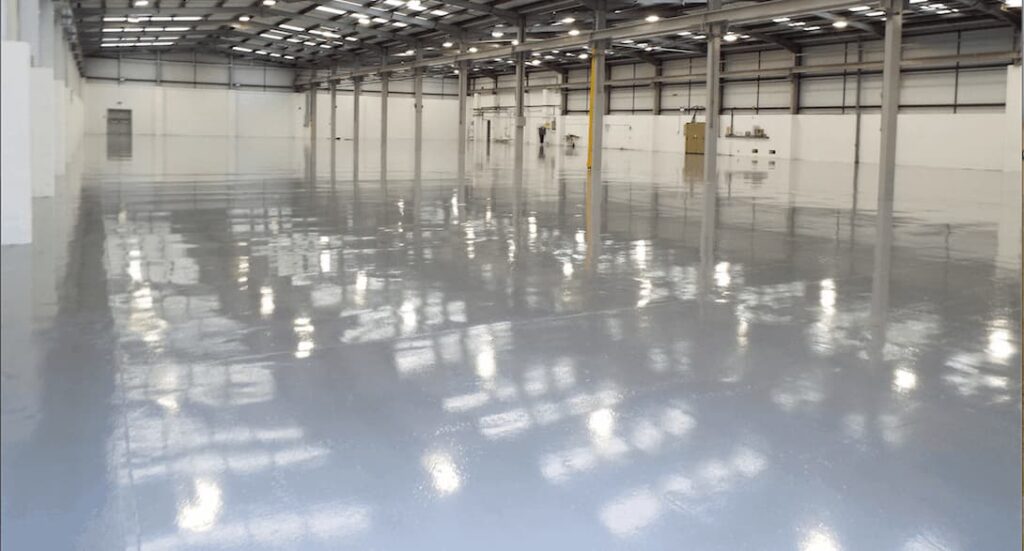 Because of our experience in the food industry, we understand that it is often difficult, for production reasons, to get flooring installations done:- we will sit down with you, work with you, and we always find that there is a way to get the job done:- out of hours working, fast cure materials, and flexibility: – there is always a way!!
All of our installations are carried out by our own highly skilled and trained flooring technicians: – we never use sub-contractors. Each team of skilled technicians usually take one trainee to ensure that, going forward, we are teaching the next generation of skilled installers. All preparation equipment and machinery are owned and operated by Impact, and over and above this, we have our own plant maintenance department to ensure that, even in the rare event of a machine breakdown, we can either replace or repair the machine quickly to ensure the installation is completed on time.
All installations of polyurethane flooring systems by Impact are monitored daily by our contract management team to ensure that we always finish on time and return the facility to production to avoid disruption to your clients.
If you would like more information or if you have any questions about our service, please get in touch with our friendly team.