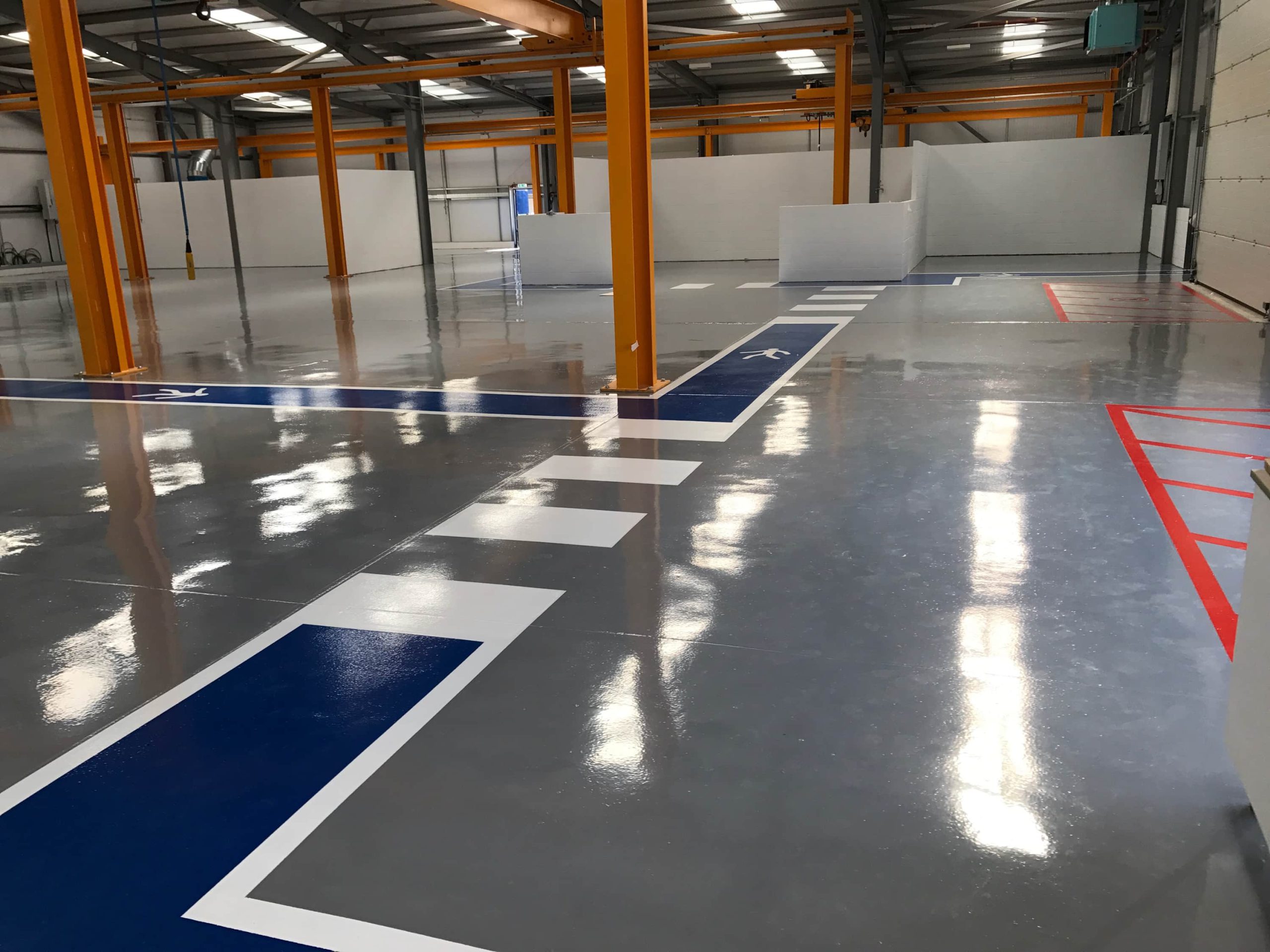 The UK's leading resin flooring specialist
How To: Choose Factory Flooring
For anyone who works in a factory or industrial location, every decision needs to be carefully considered; this includes updating your flooring. Factory flooring is designed to last a long time but you'll eventually notice that daily is use taking its toll and extensive repairs are necessary. This is where choosing new factory flooring is usually a good idea. Investing in new factory flooring may seem like a hassle to begin with but considering the time it will last and the job it will do, it should be seen as an investment. There are a lot of different flooring options available and they all have slightly different characteristics. For example, some offer a non-slip finish whilst others focus on being strong and durable. So, how do you know how to choose the right factory flooring for you.
Consider The Following For Factory Flooring
If you're stuck between a few different factory flooring options or you just don't know where to start, considering the following things could help. It's important to take into account how the floor will be used and how durable it will need to be, as well as ensuring it is within your budget.
Consider the function of your flooring
Before choosing which type of factory flooring will work best for you consider the function, as different flooring materials are best suited for different industries. For example, the food processing industry needs flooring that repels bacteria and the automotive industry needs a floor that will be easy to clean when oil spills.
Consider who and what will be using the flooring
You may work in an industry that uses a lot of heavy machinery or have a factory that has a lot of vehicles driving around all day; this needs to be taken into account when deciding which flooring is best. The material you use needs to be durable enough to withstand the traffic it will encounter.
Consider your budget
Some companies will offer cheaper alternatives to popular flooring materials and despite this being a budget-friendly route to take, it can cost you more in the long run. Though it is important to stick to a budget, it is equally important to understand that spending a little more could save you repair and replacement costs in the long run.
At Impact Flooring we can offer help and advice when it comes to choosing the best factory flooring for your industry. We provide a range of flooring options and can recommend those we feel are best for you. Contact Impact Flooring today to find out more.