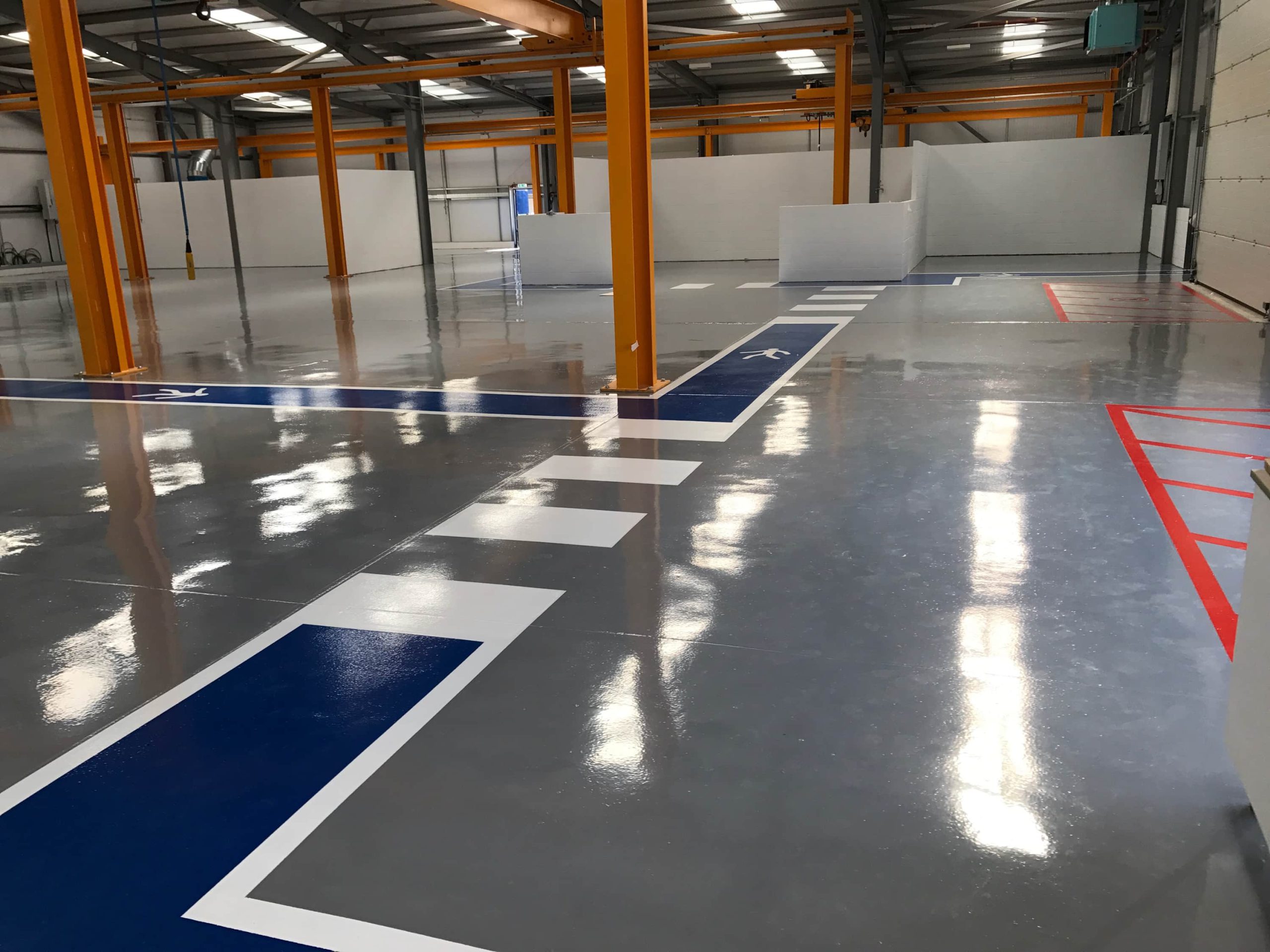 The UK's leading resin flooring specialist
Epoxy Floor Coatings For Warehouse Flooring
Choosing a good coating for your warehouse floor is as important as choosing the flooring itself. After all, without a good coating the flooring won't last as long as it could and it's unlikely to offer the durable surface you need. Warehouses are usually filled with people, machinery and vehicles, and therefore it's important that the industrial flooring solution in place doesn't damage as soon as it is used; this is why we recommend having a floor coating installed on top.
An epoxy floor coating is the most popular floor coating option we offer here at Impact Flooring; it's popular because it offers a lot of different benefits. As well as providing a finish that will impress guests and visitors, an epoxy floor coating turns a regular floor into one that will last a long time.
Floor Coatings For Warehouse Flooring And Industrial Environments
All of the epoxy floor coating types we offer at Impact Flooring are installed with each individual business in mind. We take into account why the location could benefit from an epoxy coating and then apply it in the correct thickness; the thickness will differ depending on the environment.
Some businesses choose a floor coating to improve the quality of their floor and to ensure it can withstand the daily use it needs to. However, if your floor is already up to scratch you could still benefit from the addition of epoxy. A coating can turn a dull floor into one that looks new and modern.
What Makes Epoxy Floor Coatings A Good Choice?
Epoxy flooring coatings are used on warehouse floors as they provide a great aesthetic finish, as well as ensuring the flooring solution is durable, strong, hard wearing, free from dust and resistant to chemicals. They are extremely popular in warehouses, factories and storage facilities. There are different epoxy floor coatings available and these give a different finish, such as high gloss and matte. Usually we recommend a high gloss epoxy floor coating as it is easier to clean than the matte, though both options provide the same useful finish.
At Impact Flooring we work with warehouses of all different shapes and sizes. We're able to install an entirely new industrial flooring solution or just the epoxy floor coating, depending on your needs. Find out more about floor coatings and industrial flooring solutions by contacting the team here at Impact Flooring. Get in touch on via the online contact form.