The UK's leading resin flooring specialist
Why Install Resin Floors?
For businesses in the industrial and commercial sectors, resin floors come with numerous benefits. In fact, different types of resin floors have different properties, thereby making it an excellent choice for numerous business sectors.
The flooring is made using a polyurethane or epoxy resin. To ensure successful adhesion, the surface where the resin is to be applied must be correctly prepared. After this, it's incredibly durable, tough, and strong meaning that it's perfect for any area that experiences high traffic volumes – both in terms of foot traffic and vehicles.
Resin floors are flexible so they can easily absorb what would otherwise be impact damage. They make for a seamless finish and are therefore waterproof. And this type of flooring is easily cleaned and hygienic – the perfect flooring for pharmaceutical companies and commercial kitchen spaces.
Resin Floors Come in a Diverse Array of Colours
Resin flooring comes in a diverse array of bespoke and standard colours. Why would this be of any particular importance?
Besides looking good, this is important since varying colours can be utilised to designate different areas. In turn, this improves safety through the highlighting of areas to be used for vehicles or pedestrians as well as where there's a cross-over of the two. Different coloured flooring is also useful for the clear demarcation of storage areas where cross-contamination may be a problem.
Resin Floors are Low Maintenance and Hygienic
In areas where hygiene is of key importance or even a requirement by law – hospitals, kitchen areas, food prep areas, schools – resin floors are an excellent choice. It's fully waterproof due to the seamless finish.
Resin floors also make for a low maintenance surface. Sanitation can be ensured on the floor by washing, disinfecting, or, when required, steam-cleaning, and yet there is no loss to the robust properties of the floor.
Safe Flooring
When an aggregate is added to the base layer a variety of properties can be created through coverage rates or size of the aggregate. The floor surface becomes non-slip making it the ideal choice for floors that have a high likelihood of becoming wet, for example, food production areas, kitchens, warehouses, etc.
Resin Floors are Impact, Chemical, and Abrasion-Resistant
Among the reasons why this type of flooring is very long-lasting and durable is due to the chemical-resistant properties. The floors can withstand oil, petrol, alkali, and acid spillage with minimal to zero damage. In this respect, the flooring is ideal for pharmaceutical factories, hospitals, and chemical processing plants.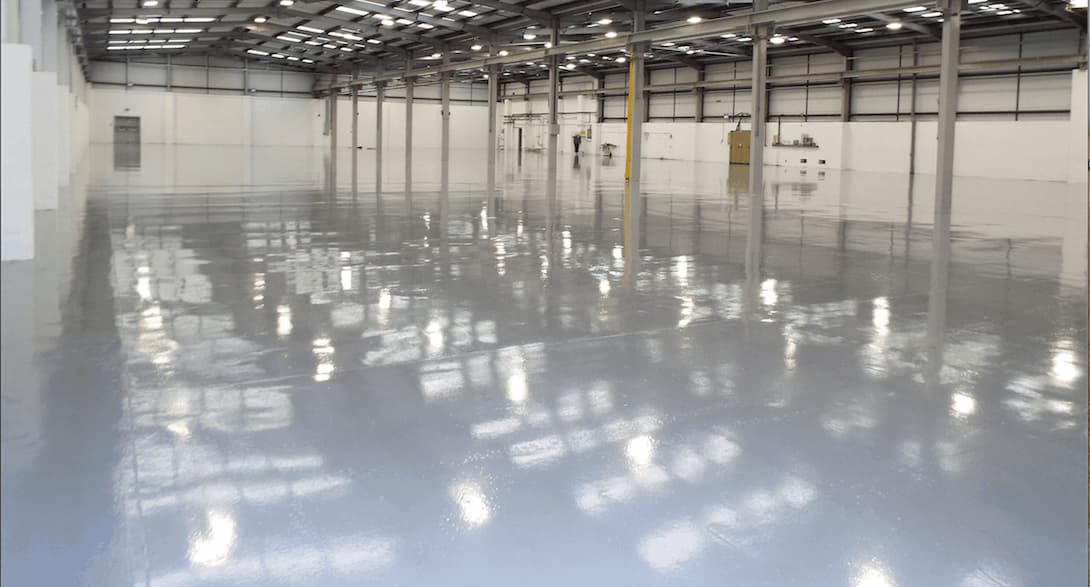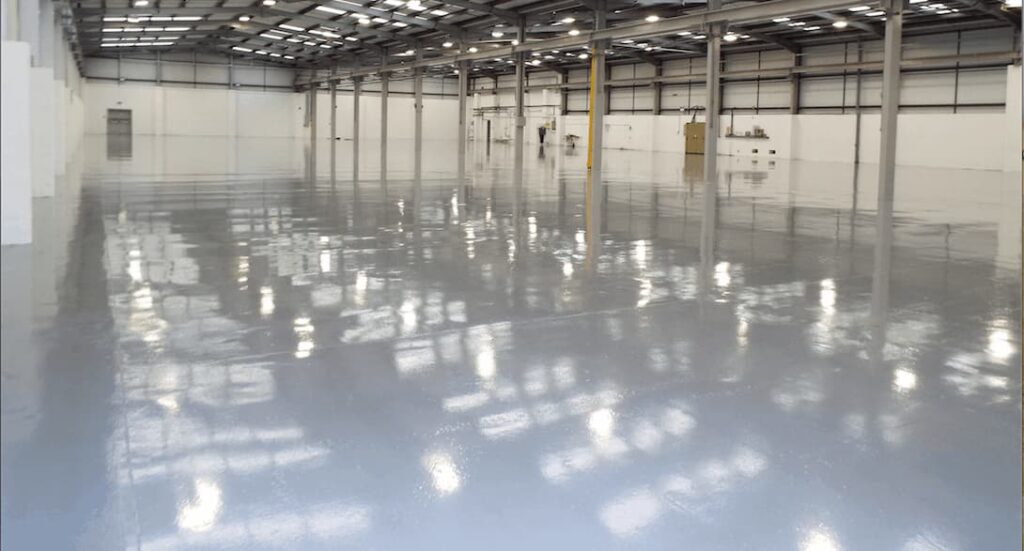 There's an array of different resin floors that you can choose from. The one you prefer is dependent on the usage of your industrial or commercial facility. If you would like to learn more, then please get in touch with our team!